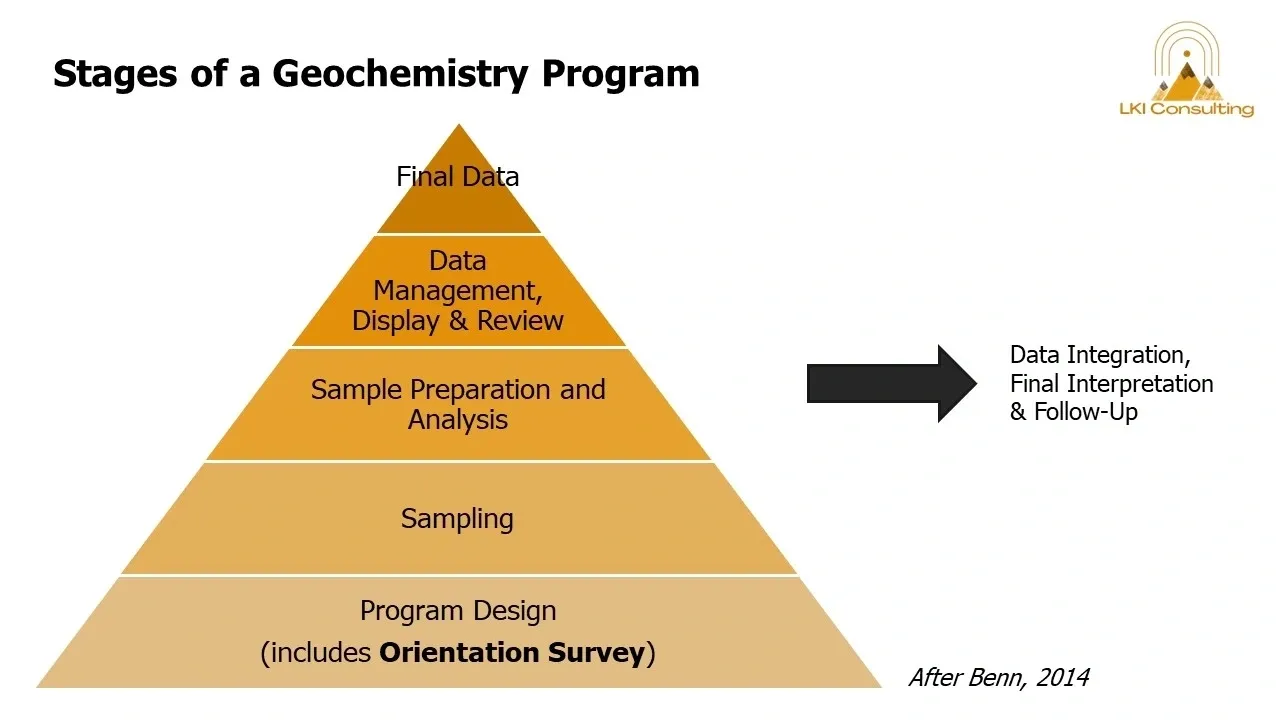 Orientation survey. Of course you *should* know what this term means… you think to yourself… Stop googling for half baked answers and stay tuned this January to our blog, where we are going to break down this term and show you how to put together some really simple programs that will ultimately return value to your company. You must spend money to make money…
What is an orientation survey?
Effective exploration requires a basic understanding of the geological and geochemical environment (including associated geochemical dispersion processes) in which the program is being carried out. This is best achieved by careful review of available relevant information and through field and laboratory orientation studies in the initial stages of the program. The data acquired no only helps ensure development of realistic conceptual geochemical dispersion models, but also enables determination of optimum field, laboratory and interpretation techniques.
It should be noted that the initiation of the design phase of any type of geochemistry or hyperspectral program requires a clear understanding of both the objectives and economic parameters.
Upon completion of the orientation study there should be sufficient information to enable informed decisions as to the optimum survey procedures under the prevailing conditions. Program planning, in which the practical details of survey procedures and the order in which they are to be applied, can then be initiated.
Why do we do orientation surveys?
Simply put: the complex environments that we work in contain extremely subtle diagnostic geochemical and mineralogical features.
The exact purpose of an orientation survey is dependent on the question that your team is trying to answer, but ultimately we are trying to identify the best means to sample the media to determine the geochemical and mineralogical characteristics of the area of interest.
The Lineup:
January 11, 2023: orientation study for a soil geochemistry exploration program
January 18, 2023: hyperspectral core imaging orientation study for a geometallurgy program
January 25, 2023: orientation study in a pXRF program